TOURS
As part of this year's Cool Stars 18 Conference, we are pleased to offer several professionally-guided tour outings on Wednesday afternoon following the morning sessions. All tours depart from the High Country Conference Center (HCCC) / Drury Hotel at 12:00pm and return to same location late afternoon or early evening. Lunch is included for all tours. Tour options are as follows:
Grand Canyon National Park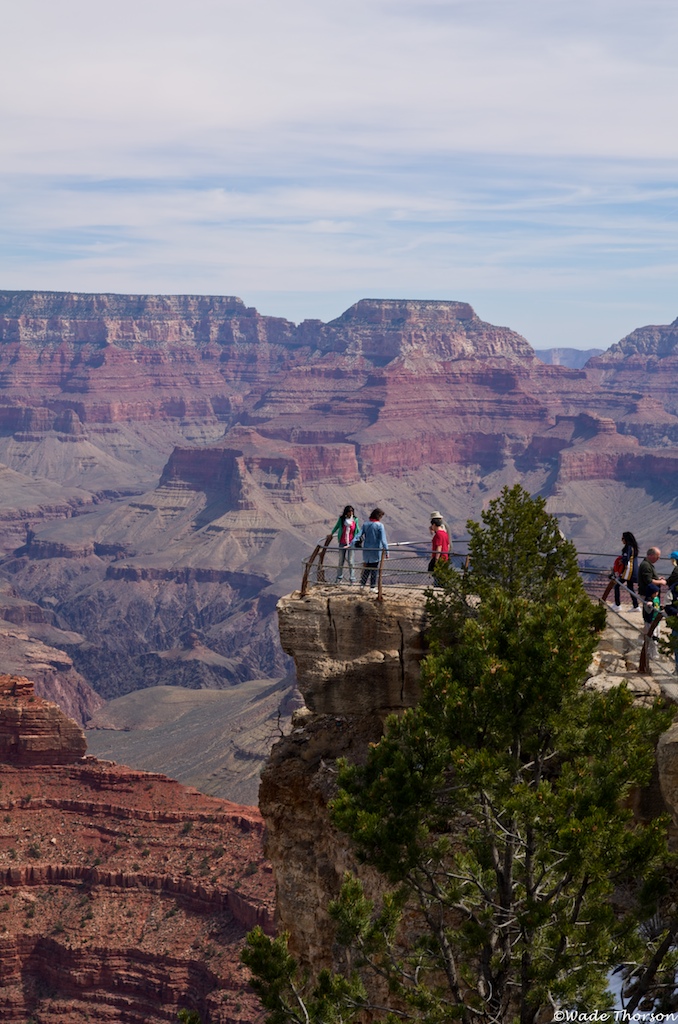 Renowned as one of the most famous natural wonders of the world, Grand Canyon is a must see for visitors to Arizona. From Flagstaff, it's a 1.5-hour drive to the South Rim along a scenic route that passes through Ponderosa Pine and Aspen forests skirting the San Francisco Peaks and then across expansive volcanic fields as you approach the Grand Canyon. Tour guests will learn about the Grand Canyon's geology, ecology, and history as well as cultural facts about the native American people who have long inhabited the area. Guests will explore the Visitor Center and enjoy a walk along the South Rim with incredible views of the canyon's vast and intricate interior. The tour will continue along the East Rim with a stop at Desert View Watchtower overlooking the canyon and the Colorado River below. The tour concludes with a visit to the historic Cameron Trading Post perched above the Little Colorado River along Highway 89 en-route back to Flagstaff. Here, guests can shop for authentic Native American arts and crafts as well as Grand Canyon souvenirs. A box lunch and bottled water will be provided throughout the day. Arrive back at HCCC approx. 7:00pm.
Sedona Red Rock Region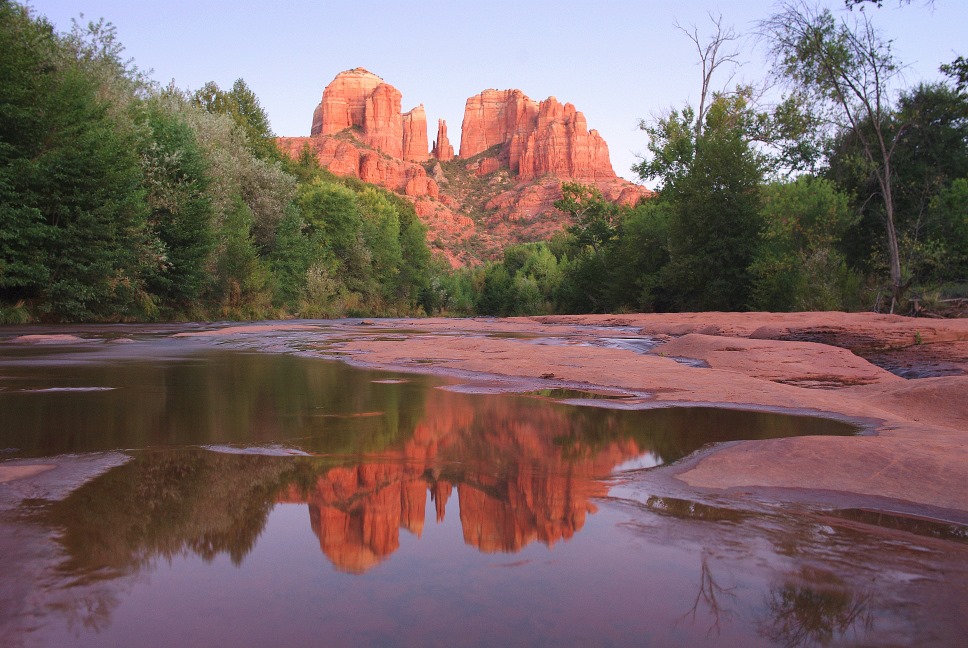 Enjoy an engaging tour of the spectacular natural beauty of Sedona's famous Red Rock district. The tour begins at the HCCC/Drury Hotel in Flagstaff and takes you south along Highway 89 through Ponderosa Pine forests and then down the switchbacks into lovely Oak Creek Canyon, Arizona's #1 scenic byway. There will be a short stop at an overlook vista, where there is opportunity to buy Native American crafts and stretch your legs. En route you will then descend another 2,000ft seeing impressive red rock sand stone and limestone rock formations along the way. After following through Oak Creek the tour lands in Uptown Sedona, home of art galleries, rock shops, souvenirs, and restaurants. After some free time there, the tour heads to beautiful West Sedona, stopping for photographs along Red Rock Loop Road and enjoying a picnic lunch at a reserved site. Airport Mesa is the next destination, an area with beautiful panoramic views and is thought by some to be a spiritual energy vortex site. Chapel of the Holy Cross is the final destination with its magnificent architecture rising out of the sand stone. Here you will also have great photo opportunities of Bell Rock and Courthouse Butte before returning to Flagstaff. Arrive back to HCCC approx. 5:30pm.
Meteor Crater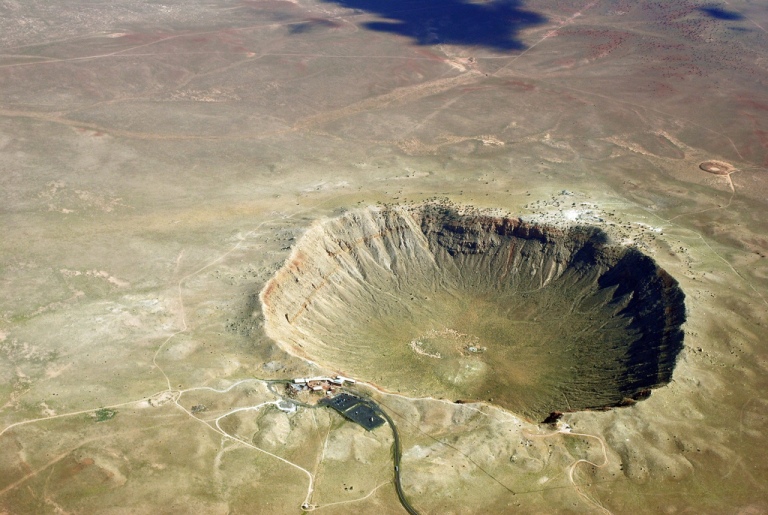 This tour will take you to the world's best preserved meteorite impact site, just a 45-minute drive from Flagstaff. Meteor Crater is the breath-taking result of a collision between a piece of an asteroid traveling at 26,000 miles per hour and planet Earth approximately 50,000 years ago. Tour guests will enjoy a personalized tour hosted by an experienced guide who will provide details and answer questions on Meteor Crater's fascinating history and geology. Guests will also have opportunity to walk around the rim crater, and possibly have special, guided access to the environmentally sensitive crater floor (TBD). Guests also have option to watch movie about Meteor Crater on wide screen movie, explore the interactive discovery center, and browse the unique gift and rock shop. A box lunch will be provided to guests near the crater. Arrive back to HCCC approx. 5:30pm.
Walnut Canyon and Sunset Crater/Wupatki National Monument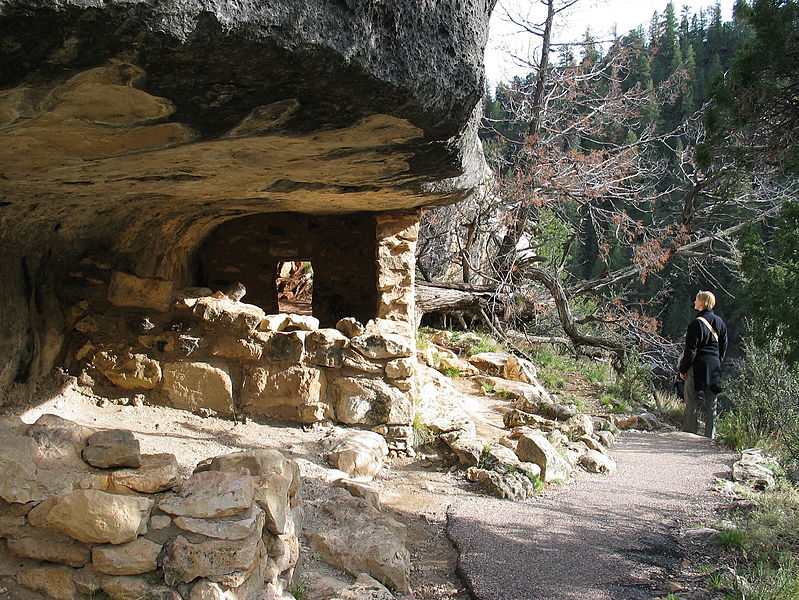 See ancient cliff dwellings and ruins of the Anasazi and Sinagua native people who inhabited this region just northeast of Flagstaff between 1125 and 1250 AD. A box lunch will provided to guests to enjoy en-route to Walnut Canyon. Upon arrival, guests will walk through the trails of Walnut Canyon and see over 80 amazing dwellings the Sinagua built under limestone ledges eroded over millions of years by flowing water. Guests will then depart for Sunset Crater/Wupatki for a 35-mile long loop drive that passes through spectacular volcanic landscapes and ancient Anasazi ruins. Guests will enjoy a Hopi interpretive talk about the connection between native peoples and the surrounding region as well as walk the "Lava Flow Trail." Arrive back to HCCC approx. 5:00pm.
Discovery Channel Telescope and the Navy Precision Optical Interferometer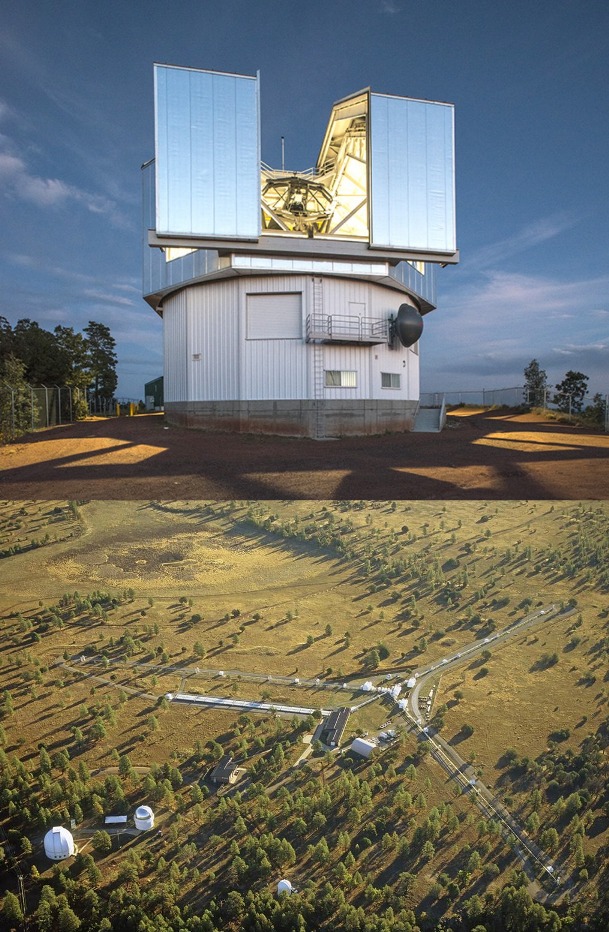 This tour will visit Anderson Mesa, approximately 25 minutes south-east of Flagstaff, where the Navy Precision Optical Interferometer (NPOI) is located, along with several of Lowell Observatory's telescopes. The 437-m NPOI is one of the highest-resolution optical facilities currently in existence, regularly observing stellar sizes, shapes, and surface features. After the mesa, the tour will continue another 20 minutes down Lake Mary Road to visit Lowell Observatory's Discovery Channel Telescope (DCT). The 4.3-m DCT saw first light in 2012 and is the latest, most powerful addition Lowell's extensive collection of observing facilities.
Grand Canyon ALL-DAY tour on Saturday, June 14
For conference participants who plan to stay an extra day or two following the closing session on Friday, we are also offering an all-day Grand Canyon tour on Saturday with pickup at HCCC at 9:00am and return approx. 5:00pm. This tour offers more extensive opportunity to explore the Grand Canyon starting with the Grand Canyon Village area which contains a number of historic buildings, including the famous El Tovar Lodge, Kolb Brothers Studio, the Grand Canyon Railway Depot, and a variety of shops and restaurants. The tour also offers multiple stops along both the South and East Rim allowing guests to enjoy spectacular views from Yavapai Point, Mather Point, and Grand View Point to name a few as well as a stop at Tusayan Ruins and Desert View Watchtower. Like the afternoon tour, this all-day tour concludes with a visit to the historic Cameron Trading Post along Highway 89 en-route back to Flagstaff. Box lunch, snacks, and bottled water are included complimentary.