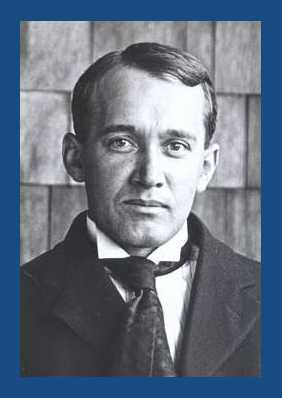 Origins of the Expanding Universe: Travel and Lodging
Hotels:
We have reserved a block of 50 rooms at the Radisson Woodlands Hotel in Flagstaff for the nights of September 13-15. If you want to come earlier, or stay later, they will match the room rate on a space available basis. The room rate is $109/night plus tax (11.458%). To make a reservation on line, go to the web site Radisson and make a reservation directly into the group block. You can also call either 1-928-773-8888 (the hotel itself) or 1-800-333-3333 (the central reservation system). You must specify that you are part of the "Expanding Universe" group. You might encounter "SNB" when registering on-line, and that stands for a Sleep-Number Bed. Check in time is 4 pm and checkout time is 12:00 pm. Reservations need to be canceled by 4 pm on the day of your arrival, or you will be charged for one night's stay. The hotel's address is 1175 West Route 66, Flagstaff, AZ 86001. Reservations must be made by August 24 to be part of the group rate.

Conference attendees are strongly urged to stay at the Radisson. No one at this conference will be among the usual suspects in their research field, and informal contact at meals and around the hotel is likely to be key in fomenting acquaintances and future collaboration. It should be a great opportunity to meet the outlanders, and expand your scholar horizon.

Information about other local hotels and Northern Arizona's tourist attractions may be found at the Flagstaff Chamber of Commerce.
Getting to Flagstaff:
Like all western towns, Flagstaff is mainly a place for drivers, not walkers. But we will have access to several vehicles for in-town transport (e.g. airport, train station, Lowell Observatory), and you should not need to rent a car unless you plan something more extensive. Some people will choose to fly to Phoenix instead of Flagstaff, and then rent a car. This is a beautiful 2.5-hour drive, with the rental cost probably about equal to the airfare saving. Suggestion: take the Route 179 turnoff to the Red Rock country of Sedona, and feel those energy vortices.
Air travel:
The greatest flexibility is available by flying to Phoenix, renting a car there, and driving 2.5 hours to Flagstaff. If you need to stay overnight in Phoenix, here is a page of airport hotels. Flying to Flagstaff itself is also possible. The commuter flight from Phoenix to Flagstaff on US Airways is highly recommended for those who enjoy looking out the windows of airplanes (sit on the 'A' seat side of the aircraft). Don't be surprised, though, if you have to call for a taxi once you arrive in FLG. If you want a rental car in Flagstaff, we strongly advise you to make advance reservations at the Flagstaff airport. Upon leaving the airport, take I-17 north into town.
Driving Directions, Phoenix to Flagstaff:
Depart the Phoenix airport and head west. Follow signs for I-17 North from the airport (I-10 West will also take you to I-17). Simply stay on I-17 for about 150 miles until you reach Flagstaff. The drive takes you through a variety of ecosystems beginning with concrete/asphalt, moving through creosote/saguaro, then pinyon/juniper, and ending in ponderosa pine.
Ground Shuttle:
The following offers a shuttle service between the Phoenix airport and Flagstaff. It costs $38 one way if you make your reservation on-line. The shuttle will drop you at the Amtrak train station downtown. You can take a taxi from there, or there is limited rental car availability with a desk in the train station (Hertz).
Directions to the Radisson Hotel:
From I-17, you'll enter Flagstaff going north on the main artery, Milton Road. Continue north on Milton (towards the mountains), favoring the left lane. Turn left onto Route 66, and go several blocks. The hotel is on the left side of the street, just before a stop light.
Directions to Lowell Observatory from the Radisson Hotel:
Turn right onto Route 66 and head east. At the light on Milton Road, turn left. Continue north on Milton (towards the mountains), favoring the left lane. Just after you go under the railroad overpass, get in the left turn lane and make a sharp left onto Santa Fe Avenue, westbound. Santa Fe transforms into Mars Hill Road, bearing right at the foot of the hill (there is a sign for Lowell Observatory). Park in the main parking lot in front of the Steele Visitor Center.
Weather
Weather in Flagstaff (elevation 7000 ft/ 2100 m) in September is usually sunny and relatively warm. Average daytime high and night-time low temperatures for mid-September are around 73 F (22.8 C) and 42 F (5.6 C), respectively. September is often dry, but early September is also the tail end of the monsoon season. Average precipitation is 2.4 inches.
Needing a ride from Phoenix to Flagstaff:
Needing a ride or to share a cab from Flagstaff Airport into town:
Ari Belenkiy, 4pm Thursday, ari.belenkiy [at] gmail.com