Mercury in morning twilight
As I was leaving the MMT after a night of observing, I saw Mercury rising in morning twilight over the adjacent mountain Mt. Wrightson. This image was taken on 17 Sept 2004 using a Canon Rebel. A higher resolution version can be found here .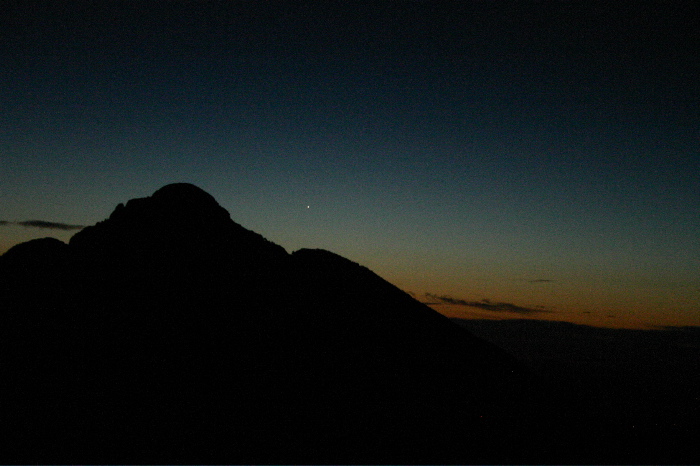 ---
Orion over the Kitt Peak 2.1-m and Coude Feed telescopes
This was taken around 1am on the morning of 30 Sept 2004, and shows Orion over the moonlit Kitt Peak 2.1-m telescope.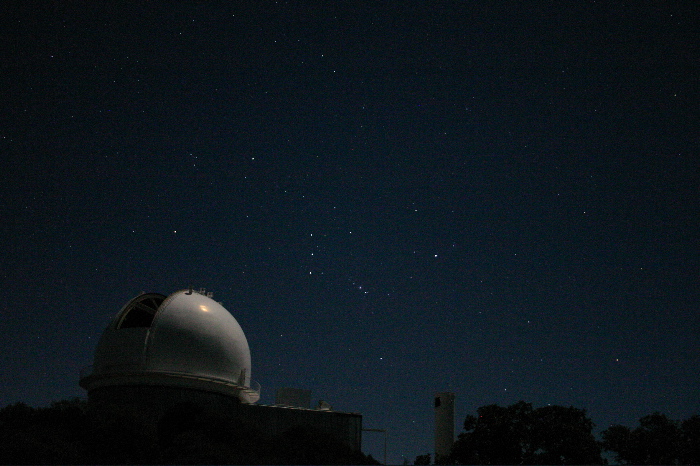 ---
Phil's Excellent Trip to Chile '04
---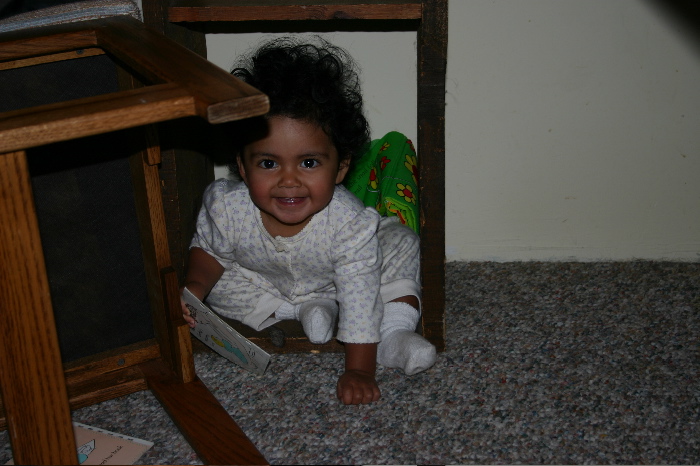 The hardest thing about the trip was saying goodbye to Rita.

---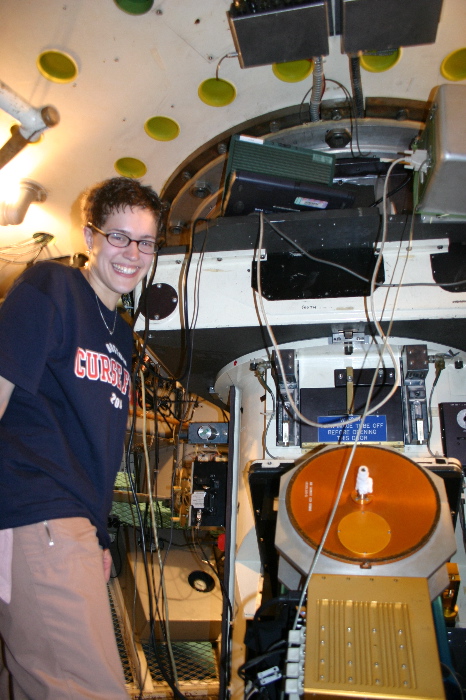 Emily Levesque (MIT) and the RC Spectrograph at the 4-m Blanco

---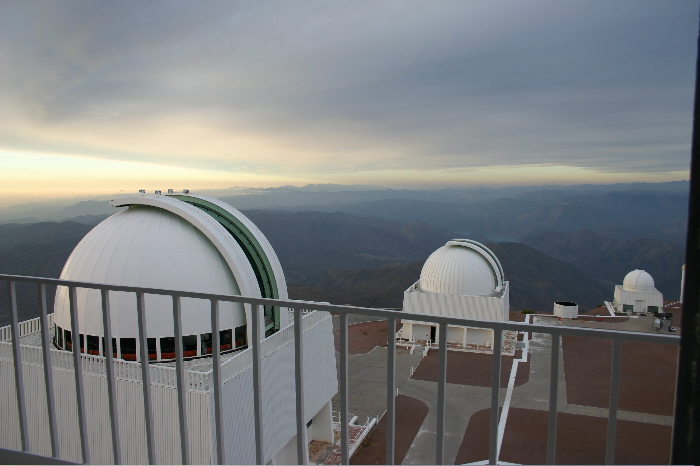 Weather-wise, the first night did not look promising.

---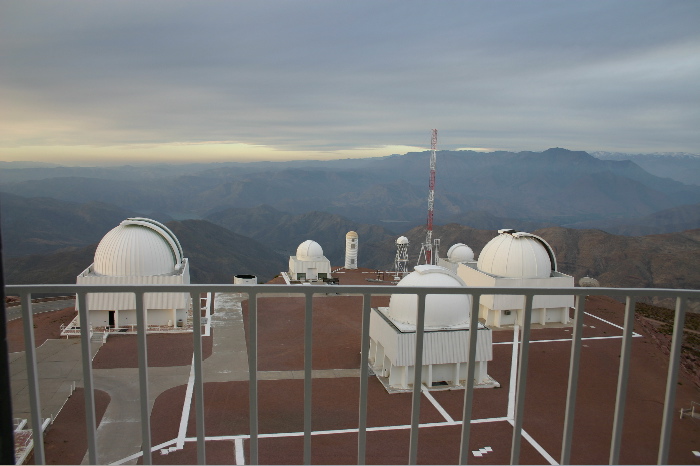 ---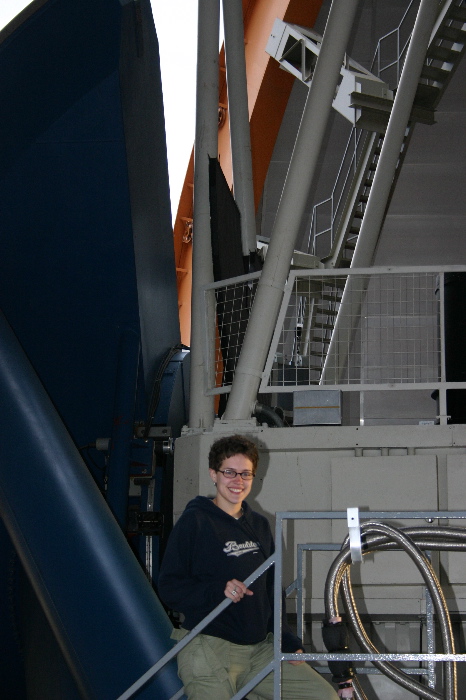 Emily and the 4-m.

---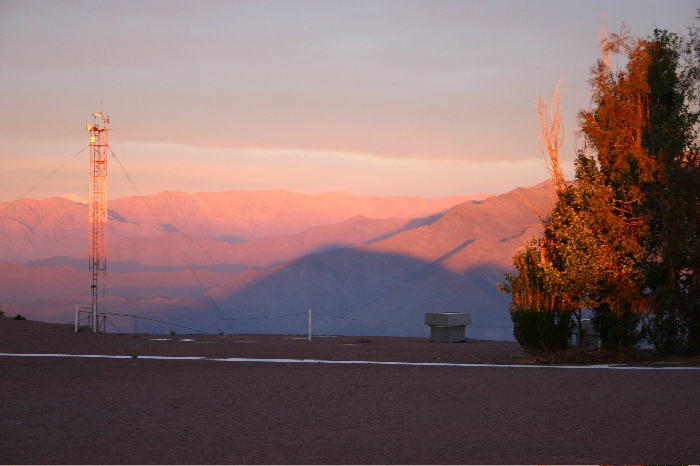 Triangular shadow of Cerro Tololo

---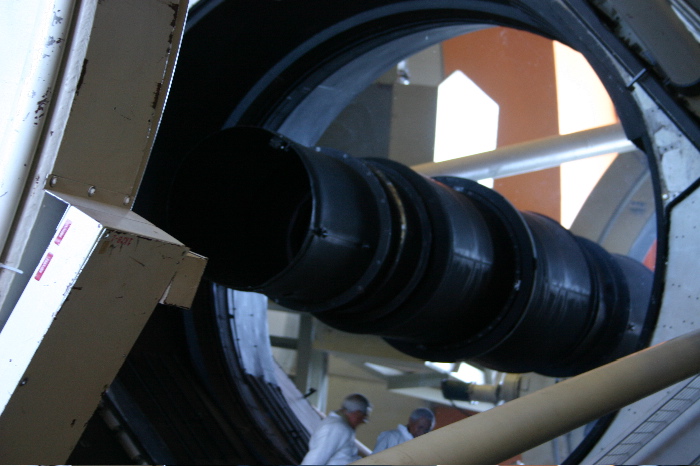 Oscar Saa cleans the 4-m primary.

---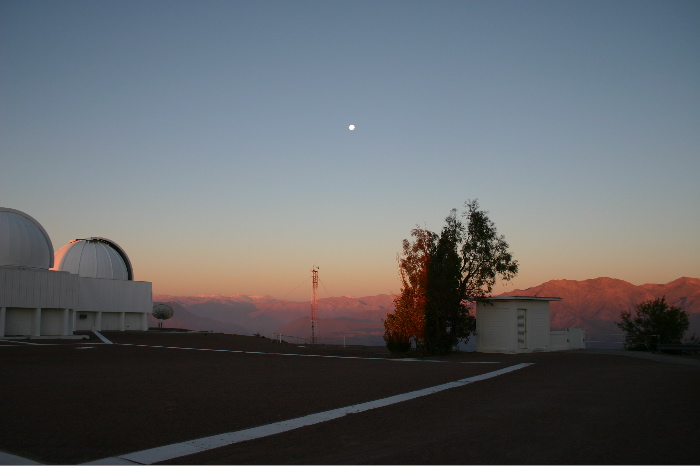 Moonrise over the Andes.

---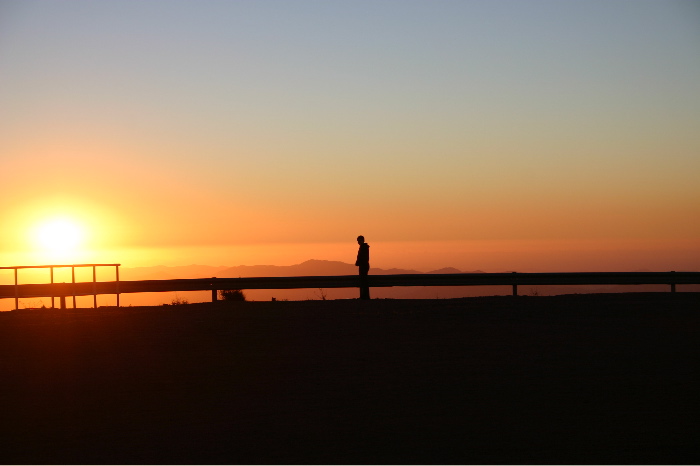 Emily checks out the sunset.

---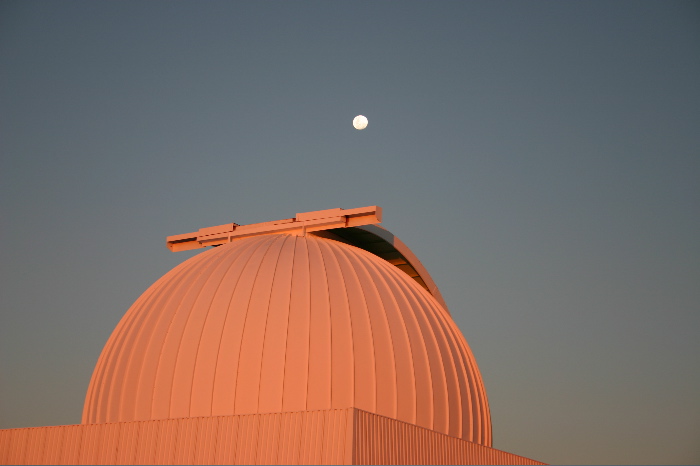 The moon over the CTIO 0.9-m.

---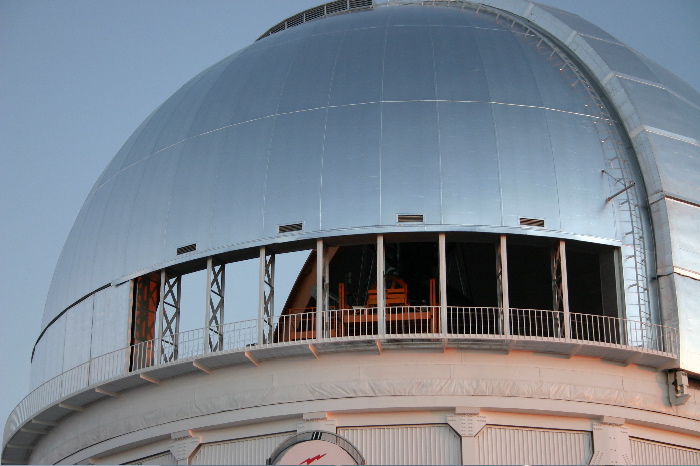 Say "ahh!"

---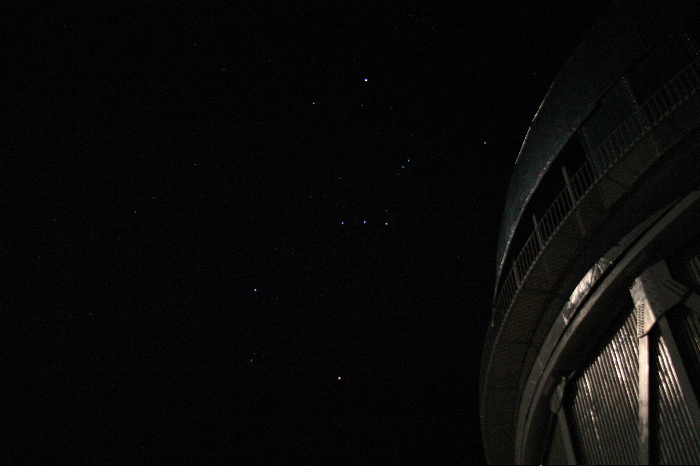 Orion and the CTIO 4-m

---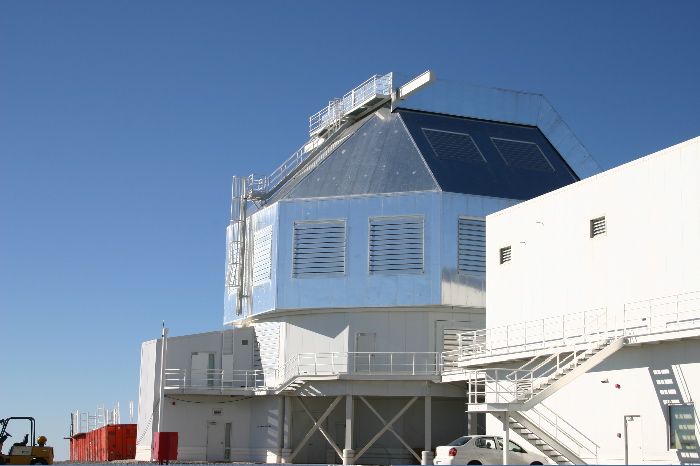 Magellan II (The Clay) on Las Campanas.

---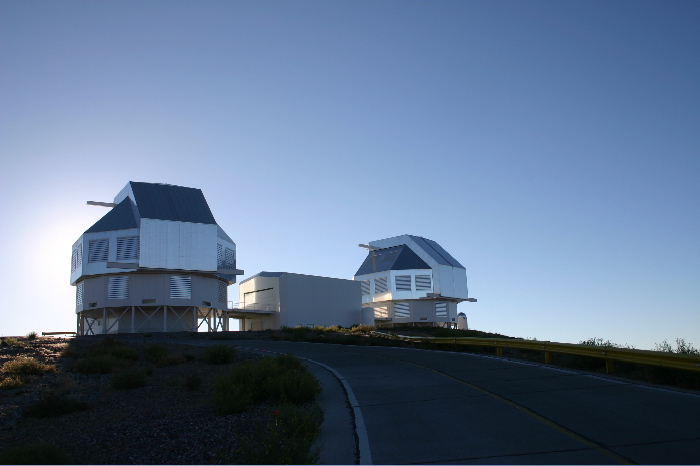 The two Magellan telescopes: Baade (left) and Clay (right).

---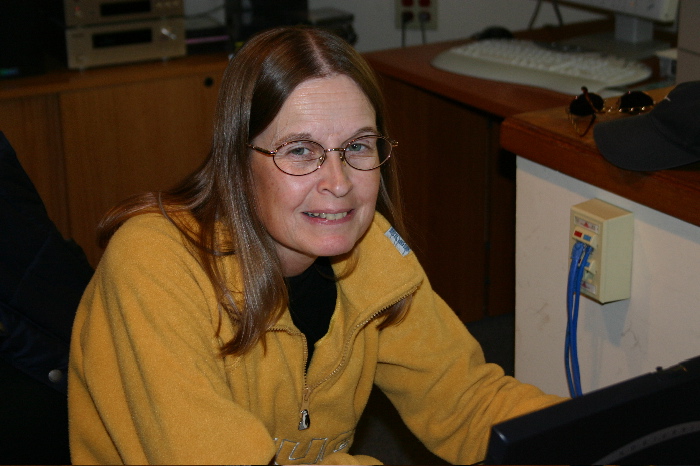 Collaborator Nidia Morrell (LCO) at the keyboard.

---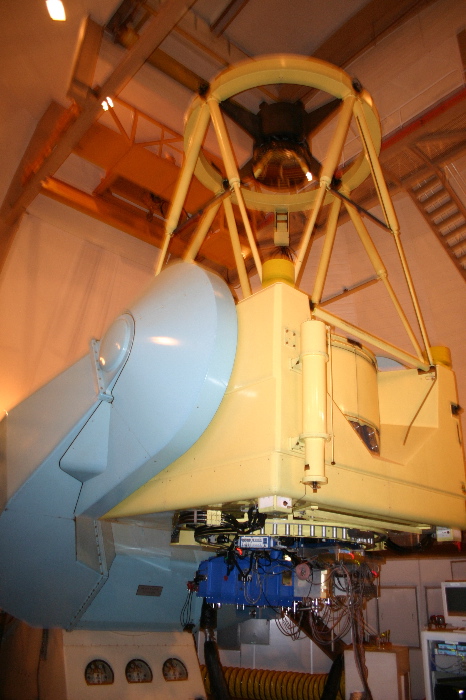 The Dupont 100-inch on Campanas.

---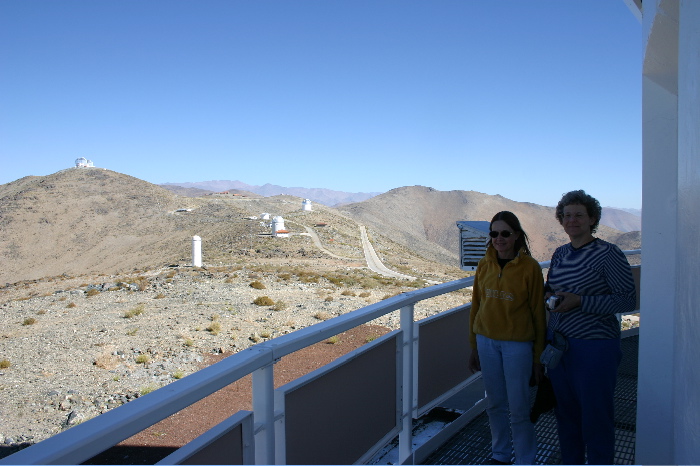 Nidia and collaborator Kathy Eastwood (NAU) on the catwalk at the DuPont. Kathy's shirt is visited by the Aliasing Fairy.

---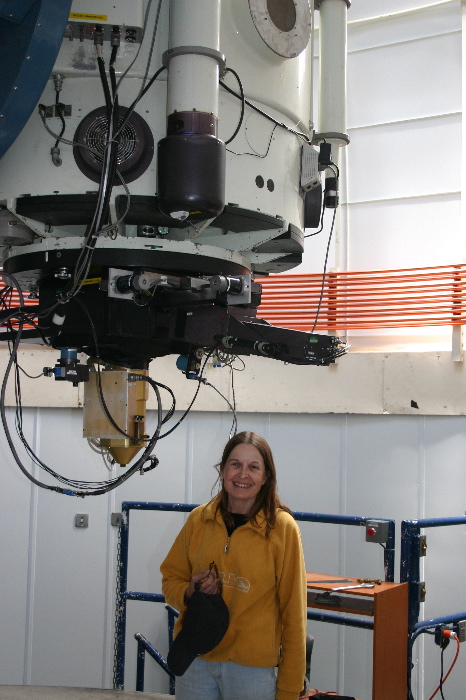 Nidia and the Swoope 1.0-m, where our images of R136 are being obtained.

---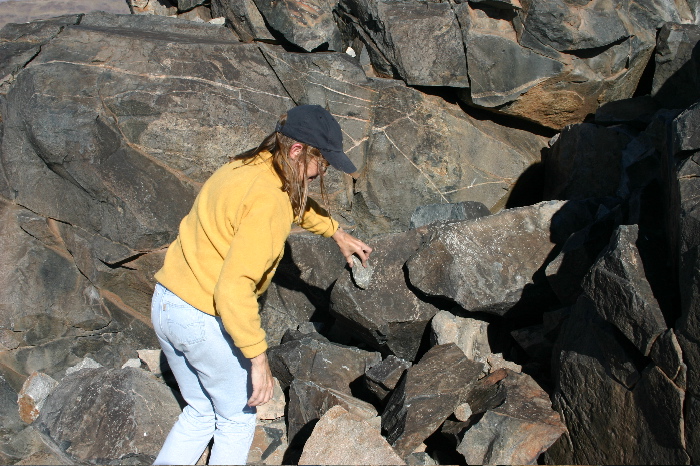 Las Campanas MAY be called that because of the beautiful sound that the rocks make. This picture is taken on the **true** Las Campanas, possibly the site of a 20-m telescope some day. I hope they leave these rocks, though.

---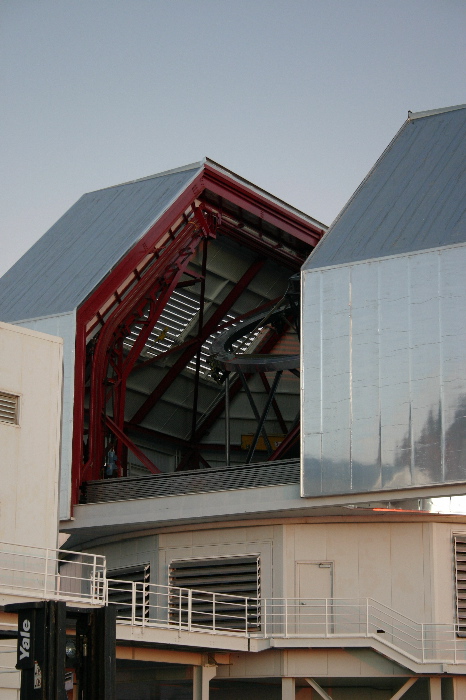 For some reason, the Baade was always open before we were on the Clay.

---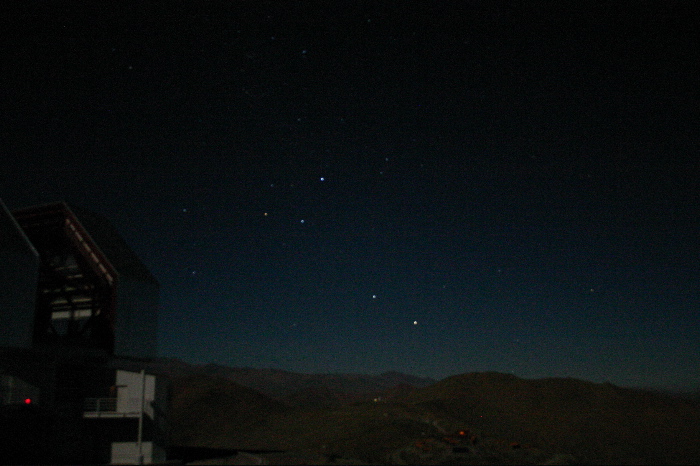 Alpha and Beta Centuri and the Southern Cross over the Baade.

---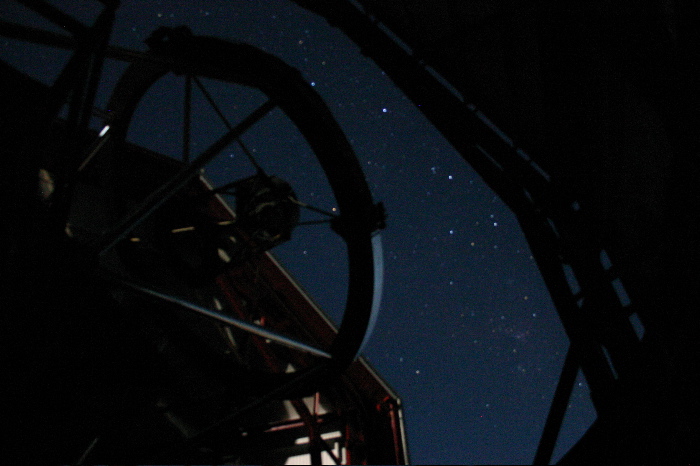 The Clay in moonlight.

---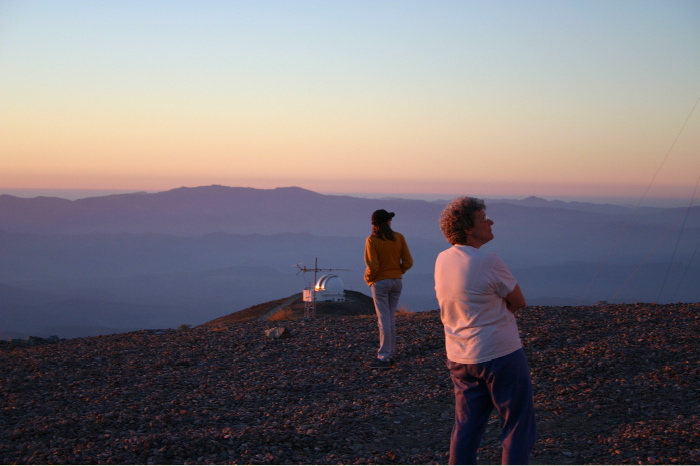 Collaborators wandering this way and that at sunset.

---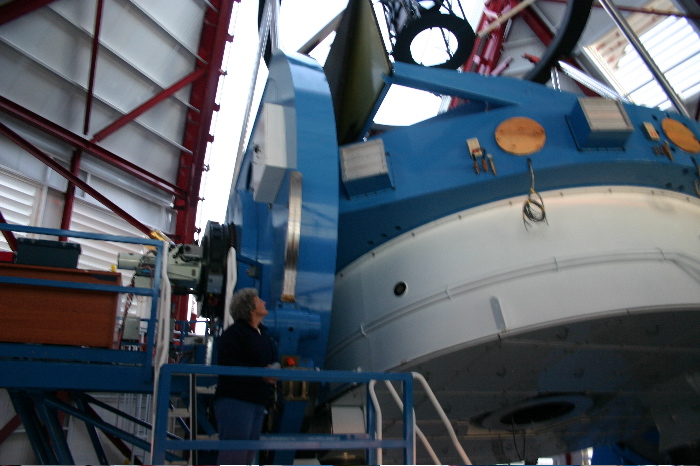 Kathy checks the telescope.

---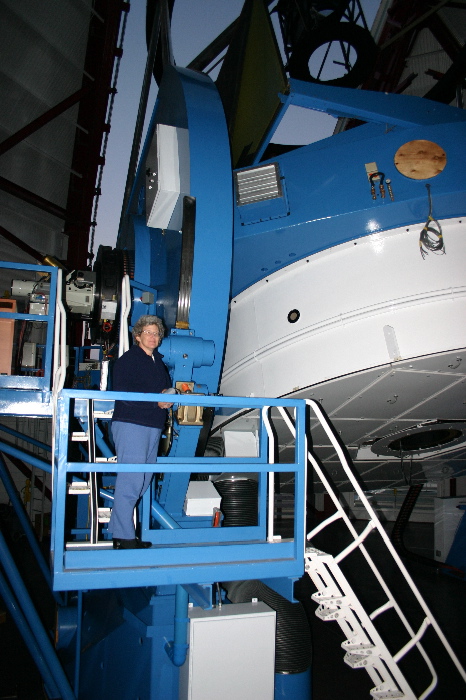 ---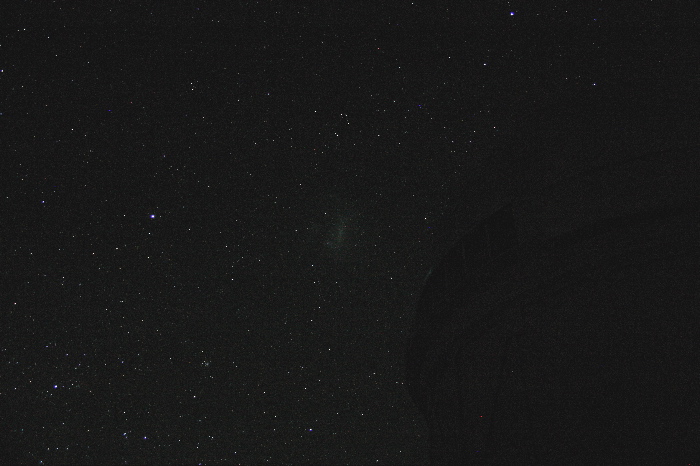 The LMC and the CTIO 4-m.