Re-commissioning Hydra on WIYN
I was invited to lead the on-sky recommissioning efforts of the fiber positioner Hydra at WIYN, given my involvement in previous incarnations of Hydra...plus the fact that they couldn't find anyone else. Here are some pictures from the various engineering runs August-Sept 2004.
We did succeed in having the instrument ready for visitor use by the end of September.
---
Friday Aug 27, 2004
Hydra II on WIYN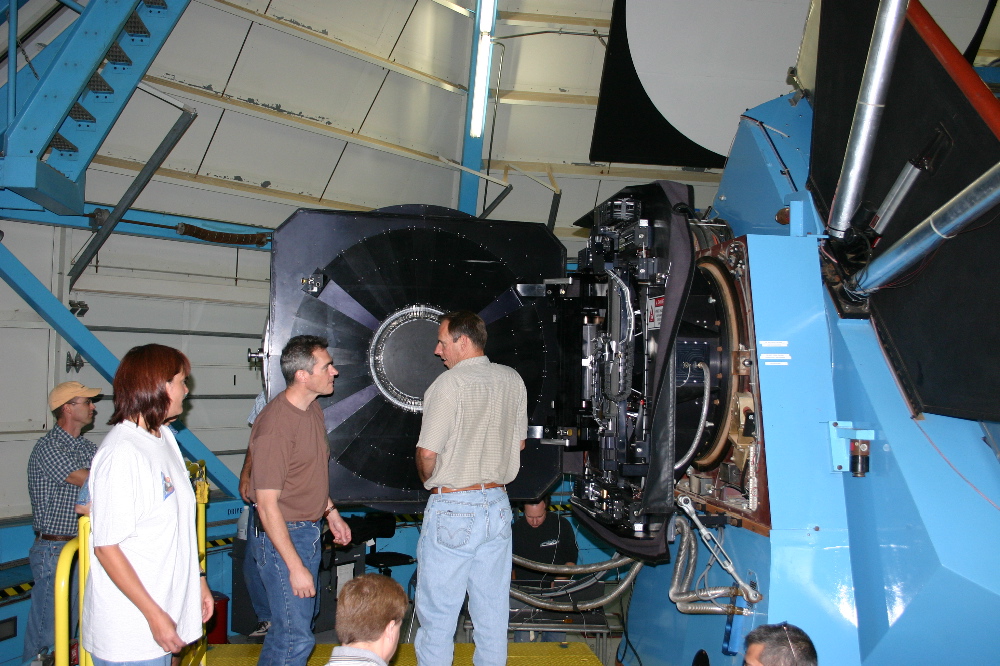 ---
George inspecting the focal plane.

---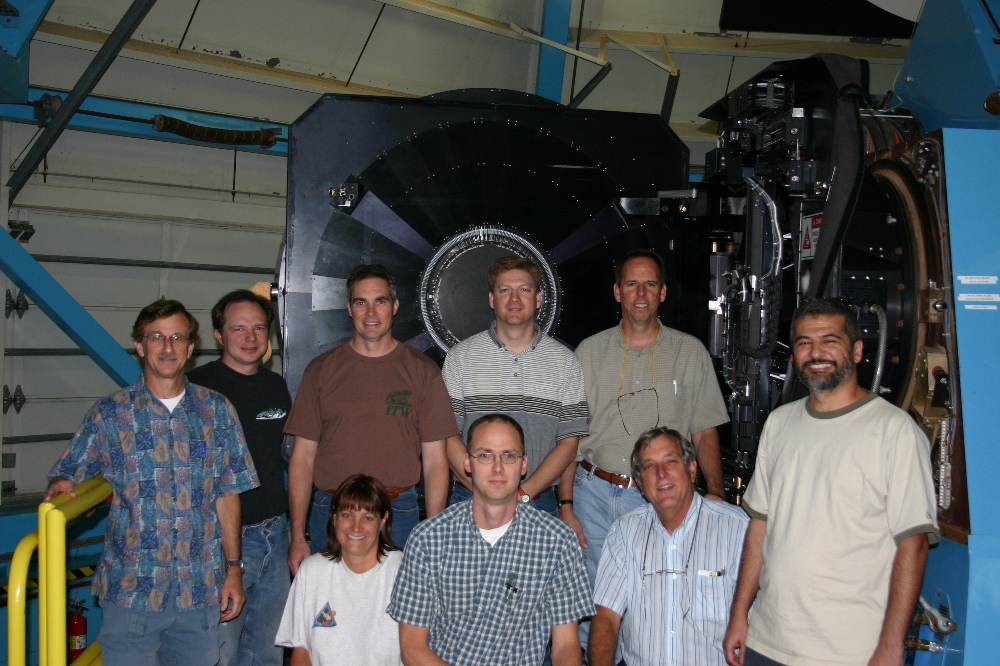 Group photo with Pat

---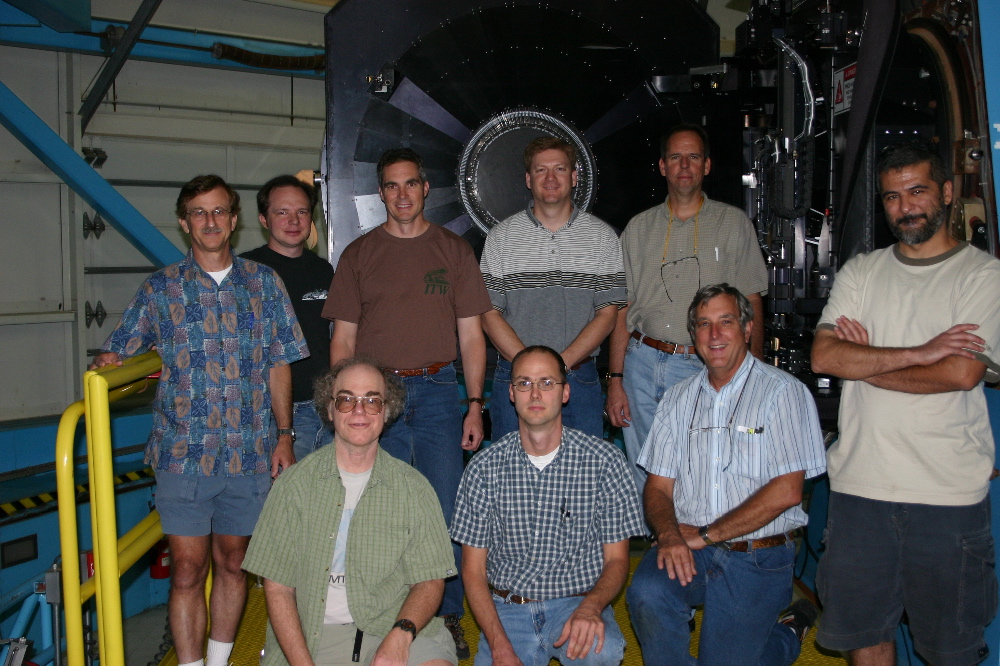 Group photo with Phil

---
Sept 19, 2004
---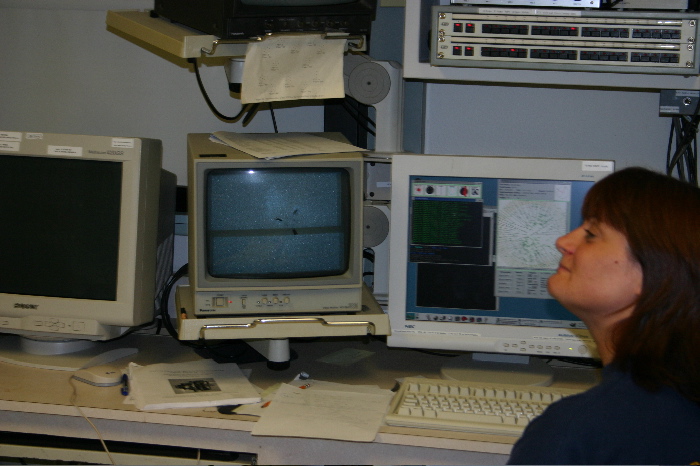 Pat, enjoying a good configuration.

---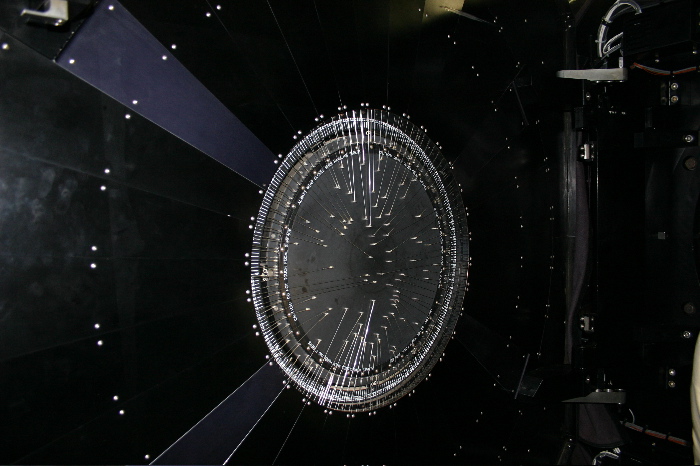 Fibers deployed!

---
The gripper: friend or foe?

---
Sept 29, 2004
Harvest moon rising over the 36-inch.

---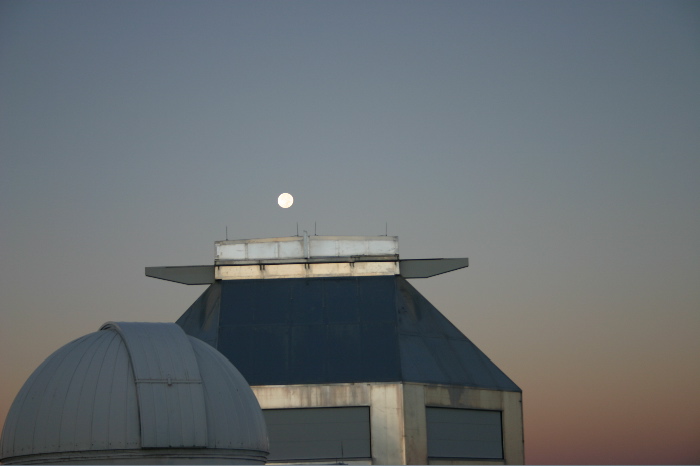 Harvest moon setting over WIYN.

---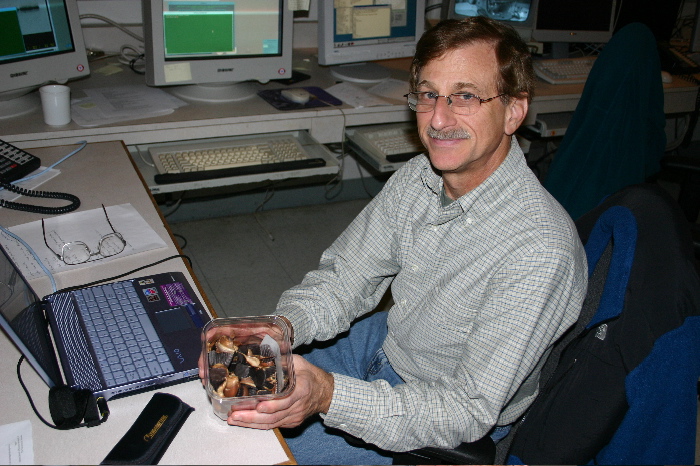 We'd been hoping for flowers, but all Pat sent was a container of melted bon-bons.

---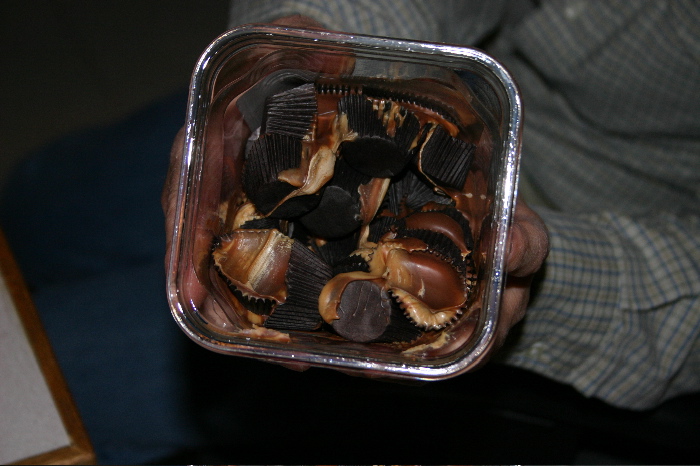 What happens to chochlate if you leave them in your car long enough.

---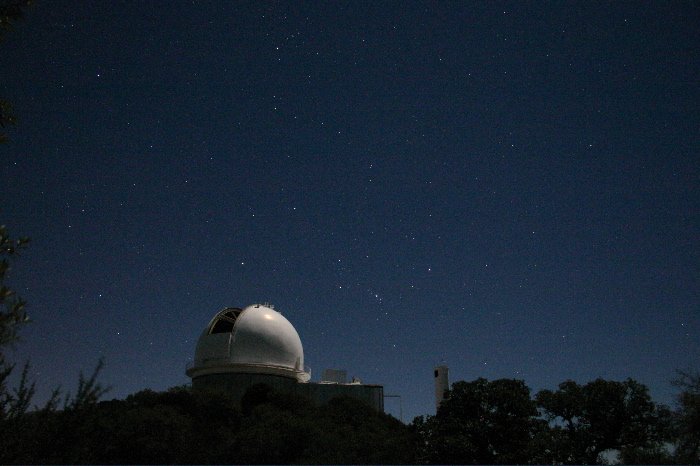 Orion over the 2.1-m and Coude Feed

---